Composition in Photography
Composition is the singular aspect that marks the difference between a good photograph and a bad photograph. With film cameras that feature automatic exposure, preview buttons, automatic focusing, digital backs for medium format, and so forth, the technical process can no longer effectively measure and differentiate the amateur from the professional. Because photographers have complete control over their equipment, composition is a necessary photography technique. This basic photography guide to composition will provide you with the basic training to help take your film photography from mediocre to great.
Basic Photography Tips – Control of the Film Camera
Control over your film camera is the best tip for beginner photography. Your camera does not dictate where to photograph from, you do. For instance, you may choose to get closer to you subject and crop the subject slightly. The biggest mistake of amateur photography is not focusing on the subject. If your subject is a grainy wood door and door handle, move the camera closer to get it. No one needs to see the rest of the room because it is largely unimportant. Beginner photography also suffers from a direct, eye level viewpoint. For a picture of the door knob, don't photograph it straight on – try looking for different angles to use. The door handle photography will likely be much more interesting from a perspective that you normally do not see.
Composition Rules for Basic Photography Techniques
There are various compositional rules that will help you create solid photographs. Of course, you will find many excellent photographs that break these rules. It should be noted that the rules developed for basic photography are only guidelines to help beginners understand what they are doing. Once you begin to develop a knack for photography techniques and composition, you can bend or break these rules as you begin to understand why you are blatantly breaking the rules.
Rule of Thirds for Film Photography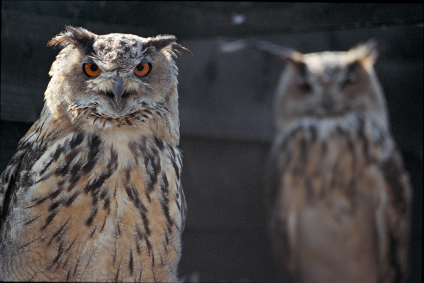 One such rule for film photography is the rule of thirds. This rule simply states that photographers should position the subject on an intersection of the thirds as opposed to the center of the frame. This basic photography rule works particularly well for landscape photographers, but also works well for various other subjects. Note the example photography with the owls. One owl sits on one third on the left side while the other sits on the third on the right side. Imagine how stagnant this image would look if there was just one owl in the middle.
Photography Composition Techniques – Diagonals
Another rule for composition in photography is diagonals. This rule helps to put the subject at an angle other than straight on and squared at the edges. Compare the two skyscraper photographs below and decide which image is more dynamic. One image centers the buildings and is fairly straight on looking upward. The more dynamic image, however, puts the skyscraper at an angle to shoot it out of the frame. This also creates a seemingly curved building to create much more interest. Placing the subject at a diagonal will almost always increase composition interest.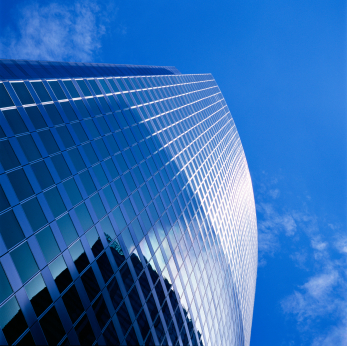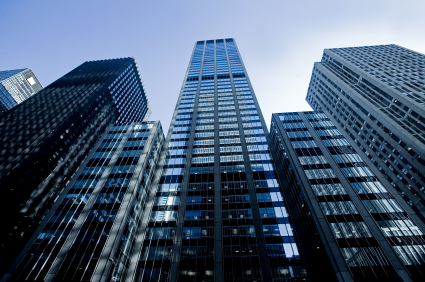 Now that you've learned more about basic photography composition, try applying your knowledge to depth of field, motion photography, and night photography techniques.
Comments
comments