René Sterling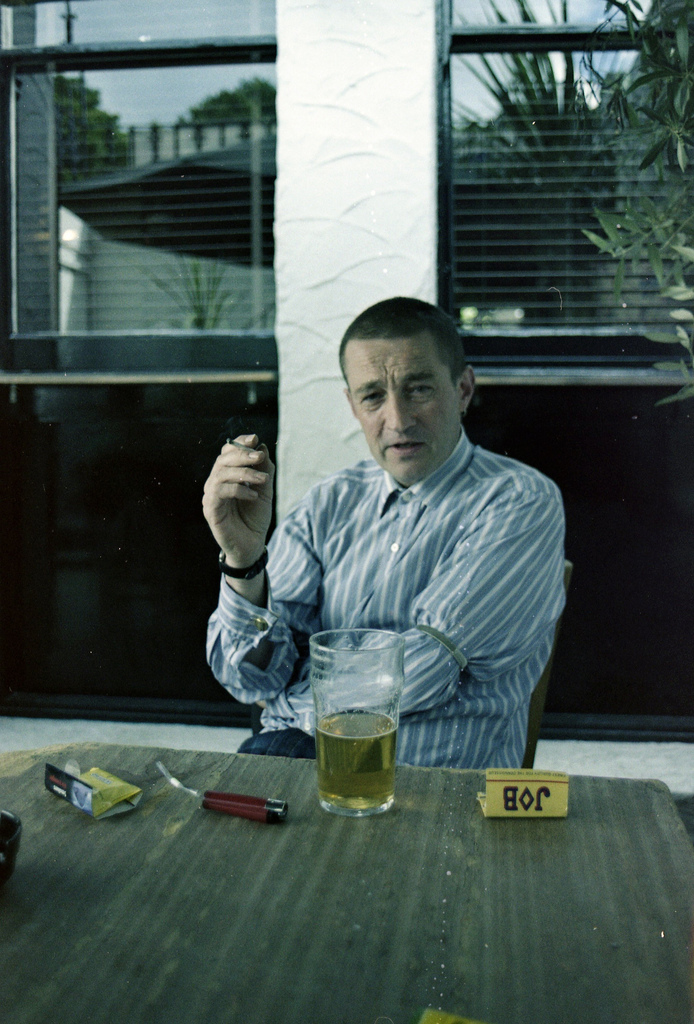 I have shot with digital for around 8 years now, and still use digital for video work, but not photography anymore. After finding my dads old zenit in the attic I tried it out. The film did not actually advance on the lever, and the shutter broke on the 'last' shot.
So I borrowed my cousins Olympus OM10 and gave it a second try. Finished the roll of fuji xperia and brought it over to my friends house to develop. Since then it has just escalated.
The lack of the lcd screen, endless functions and extortionate pricing with digital is welcoming, but the biggest difference is of course the image. It looks better.
When I push a roll 2 stops and grain increases, it doesn't look offensive like digital noise, but natural. Your ratio as a photographer greatly increases as well, 2 or 3 photos on a shot i definitely want to get- not 10.
I mainly shoot on two F3′s, one with day rated film, one I can bring out at night. I do not leave the house without a camera – ever. Developing at home has helped keep costs low, and far more creativity.
Bruce Gilden is a big influence, along with anton corbijn and of course Bresson. However before them all I would say my friends Xavier and Kailas. I would not be taking photos like I do without both of their influences.
I like to capture the moments which define people in a certain mood, or time. Places with atmosphere and character, something I know Id like to remember. I know with film it always captures how I see and feel things more accurately than digital.
Check out more from René on flickr.
Want to be featured on Guide to Film Photography? Submit your details here and you may see your work right on the homepage of this website!
Comments
comments